Türkiye Fotogrametri Dergisi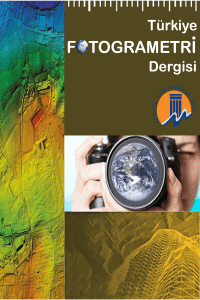 Turkey Photogrammetry Journal of science and technology published in parallel with developments in the study of innovation in the field of Photogrammetry is a magazine dadult language publications  in Turkish.
Turkey Photogrammetry  Magazine: Aerial Photogrammetry, Terrestrial Photogrammetry, unmanned aerial vehicles (UAV) applications, mobile mapping applications, photogrammetric calibration, 3D sensor technology, photogrammetric image processing (image mapping, feature extraction, radiometric methods, classification), 3D modeling and He publishes articles on reconstruction, Point cloud processing, Virtual Reality, Land / object modeling in obtaining Photogrammetric Product, Photogrammetric Orientation operations, Aerial Triangulation, 3D model database modeling, Geometric models of sensors. Journal of Photogrammetry Turkey It is published twice a year, in January and July.